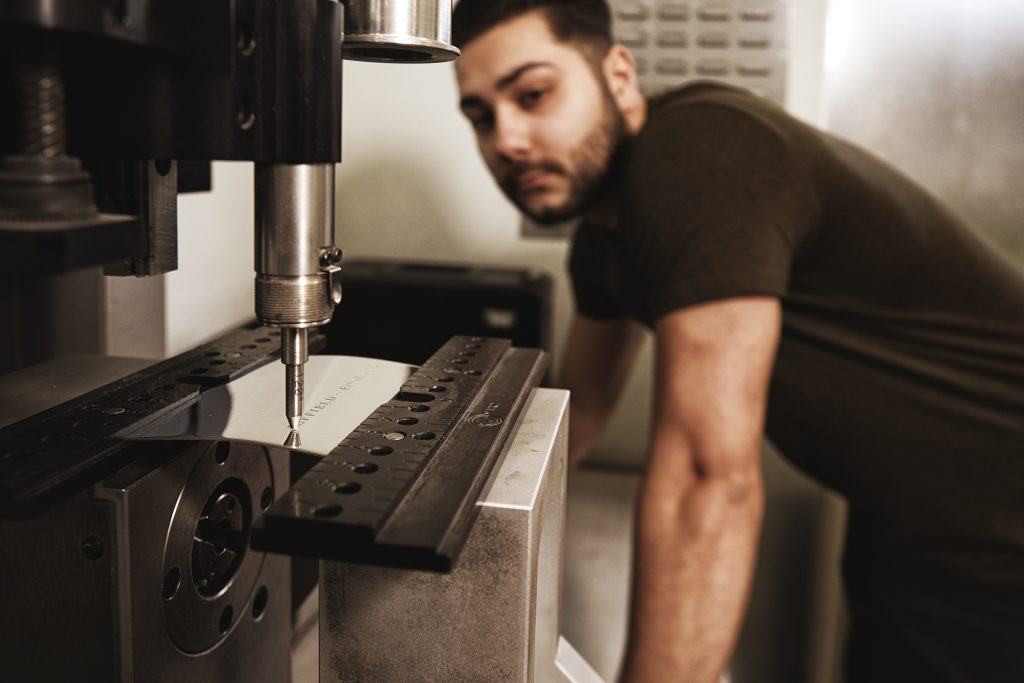 Engraving – Frequently Asked Questions
Engraving Frequently Asked Questions:
How long does it take to get a piece engraved?
We do all the engraving in house using an experienced engraving team and aim to dispatch all orders the same day we get them (as long as they are recieved by 2pm).
How many letters can I have?
As many as you'd like, in situations where the engraving team thinks the text won't fit well or be readable we'd get back in touch with you to discuss options
How much does it cost per letter?
If you just want text engraving it is a set fee of £5.00 per engraving item rather than per letter. If you want a logo or crest different prices apply, these are shown on each product page.
Can I pick the font?
Yes – the most popular fonts are available to select from when placing an order – however if you have another preference just get in touch with us and we'll confirm if that is possible
Can you engrave a logo?
Yes – follow the order form to see how to upload one. Also several logo options such as family crests and military badges are available from the drop down menus.
Can I see a proof before engraving?
Yes – if you'd like to see a proof to approve before we commence the engraving just ask and we can email that to you.
Can you engrave a picture or photograph?
Sometimes – if you have a photo image that you'd like engraving on a product please send us a copy and we can show you how it would appear as an engraved line drawing and advise on any costs involved in redrawing the image to make it suitable.
What happening if there is an engraving mistake?
Mistakes happen – we appreciate that errors happen when inputting the instructions if this happens with your peice just let us know on receipt and we can organise a free of charge replacement.
If you have anymore questions please feel free to email us at sales@pewter.co.uk
How Do I Buy Pewter Gifts?